Mu Tong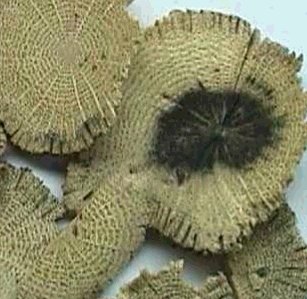 Mu Tong in TCM:
Explore the properties of Mu Tong according to Chinese
Nutrition and Traditional Chinese Medicine (TCM):
Factoids:
English Name: clematis, armand clematis stem, anemone clematis stem
Pharmacuetical Name: Caulis Clematidis Armandii
Properties: bitter, cold
Temperature:
cold
Channels:
HT, SI, UB
Flavors:
bitter
Special Properties:

clears heat
Alternate Forms
Guan Mu Tong (Caulis Aristolochiae Manshuriensis)- toxic to the Kidneys; an undesirable species
Bai Mu Tong (Caulis Akebia Trifoliata Australis) - not used frequently
Actions / Indications:
Promotes urination; drains heat from HT via Small Intestine (instability, mouth or tongue sores, scanty urine, hot sensation of urethra, damp heat PUD, edema, leg qi)
Promotes lactation (unblocks vessels for lactation)
Unblocks Vessels (menstrual, amenorrhea, damp-heat bi)
Special Notes:
Compare Mu Tong to Ze Xie - both have diuretic functions. But Chuan Mu Tong is more effective toclear heat from HT and SI whereas Ze Xie is better for clearing heat from LV and KD.
Mu Tong may be derived from two plants: clematis and akebia. Chuan Mu Tong (Caulis clematidis Armandii) is the most desirable form of Mu Tong, and is found mainly in Sichuan and Guizhou areas.
Contraindications:
(cc: pregnancy)
(cc: absence of interior damp heat)